Description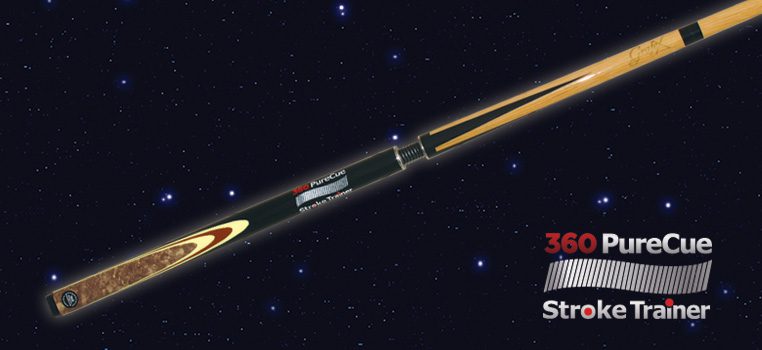 The 360 PureCue Stroke Trainer assists in diagnosing the individual flaws in every players cue action and with practice will iron them out.
The self centering spring mechanism acts like any normal cue when the player executes a shot with proper technique but will bend and cause the player to lose complete control of the stroke when improper technique is used.
The level of instant feedback provides the most comprehensive personal development process available to the modern player and will help train a near perfect relationship between a player and a cue.
Available in Snooker specification with a 9.5mm tip, Canadian Ash shaft or Pool specification with a 13mm tip Canadian Maple Shaft.
The 360 PureCue Stroke Trainer will train a player to:
Cue Straighter
Cue Smoother
Develop Perfect Timing
Cue with a more efficient power
Become like one with the cue
More info: click here