Frequently Asked Questions
Products & Services

Having trouble logging in?
See our FAQs at the bottom of this page.
Do you sell to the general public?
No. PALKO are a wholesaler to the Billiard industry and do not retail to the general public. To be eligible to purchase from use you must hold a current ABN number and retail to the general public in Billiard or sporting based products. All retail enquiries will be forwarded to a retailer in your area. To apply to be part of our dealer network: click here.
What are your minimum order quantities?
We do not have minimum order quanitites! Whether you need as litlle as a single tip, all the way to a carton of balls we can cater for everyone!
What freight services does PALKO use?
We ship accessories Australia wide via Australia Post and a wide range of courier services!. Due to the fragile nature of slate billiard tables, we are required to send these by a trained removalist. Removalists know how to handle and transport slate tables so they are not damaged.
Can I get free freight?
Free freight applies to all accessory orders over $500 exclusive of GST to all states except Tasmania & Northern Territory. Free freight does not apply to tables, slate, timber lights, full packs, pool packs, rolls of cloth, combination scoreboards, table tennis tops, arcade machines or extra ordinary items & promotions.
Can I pick up my order to avoid delivery charges?
Yes you can organise your own delivery method after we have processed your order. You are also welcome to pick up and pay for your order at our warehouse \ office \ factory.
17 Industrial Ave
Caloundra Qld 4551
PALKO Office Hours:
Monday – Friday: 8:00am – 5:00pm (AEST)
Saturday: Closed
Sunday: Closed
How soon will my order be despatched?
To ensure orders are despatched same day, order & payment (for non account customers) must be received by 12pm. Goods will not be despatched until payment is received for non-account customers. While PALKO strives to despatch most orders same day, due to large volume of orders, this may not always be possible.
Do you offer re-clothing \ re-tipping \ removal services?
PALKO do not currently offer this service. General public enquiries will be forwarded to a billiard retailer.
I want my own branded product. Are you able to create?
PALKO are able to source a wide variety of custom products through our supplier chain. Please note that custom products have minimum order quanties and a deposit is required. Contact us on the form below for more information on this.
How much cloth do I need to re-cloth a table?
This can vary on the type of table you are re-clothing. We have suggested cloth amounts but can supply how much cloth you are comfortable with. Due to the ever changing sizing, it is best to measure to ensure you will have enough cloth.
For your reference, the following is PALKO's suggested cloth quantities converted to metres.
61" & 63" Wide Cloth
Table Size
Bed Only
Full Set – Cushions Only
Bed & Cushions
7ft
1.66m
0.64m
2.29m
8ft
2.10m
0.73m
2.82m
9ft
2.62m
0.81m
3.43m
76" & 78" Wide Cloth
Table Size
Bed Only
Full Set – Cushions Only
Bed & Cushions
10ft
2.61m
0.92m
3.53m
12ft
3.85m
0.92m
4.76m
Simonis 78'' Wide
7ft
Straight Cut only Bed and Rails
2.30m
8ft
Straight Cut only Bed and Rails
2.64m
9ft
Straight Cut only Bed and Rails
2.85m
If you have any further questions, please don't hesitate to contact the PALKO office.
_______________________________________________________________
Frequently Asked Questions
Dealer Website

How do I log in?
Only approved customers will be able to log-in. Go to the dealer website https://palko.com.au. Top right hand corner click the "DEALER LOG-IN" tab. The direct link is here: https://palko.com.au/wp-login.php.

How do I change my password?
If you are logged in you can change your password anytime (after logging in) by going to this link: https://palko.com.au/my-account/edit-account or click the tab "My Account" under "Dealer Log-In" button at the top of the page.
I have forgotten my password, how do I reset it?
You can reset it yourself by going to the top right hand side on the menu, under Dealer Log-in >>> Reset Password. Or you can click here and enter your email or username. Instructions will be sent to you automatically to reset.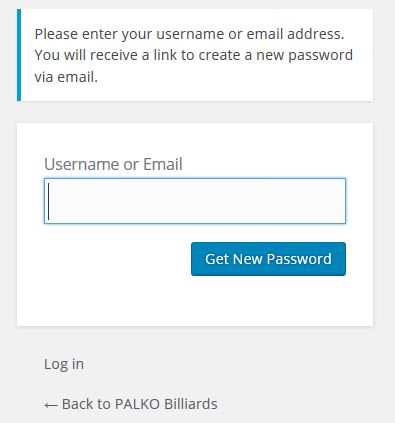 I can't see any products or prices on the new dealer website, why not?
Only approved customers can log in and see the prices and products. Follow answer above, to log in.
How do I register so that I can log in?
Top right hand corner make your mouse hover over the "DEALER LOG-IN" tab. Then click the "DEALER ENQUIRY" tab. Here is the direct link. https://palko.com.au/dealer-log-in/dealer-enquiry
I've logged in but I can only see 10 products for a particular category. What do I do?
Scroll down to the bottom of the page and click the next page. Product pages are displayed in multiples of 10 products.

Why can't I see prices for your tables?
Tables are a speciality item and client needs vary according to size, and what cloth to use. We prefer that you contact our helpful sales team to discuss your needs on (07) 5491 5999.
Will this change the way I am currently ordering my products?
No. As a customer, you are not obliged to use our online ordering system via this website. You can continue to order your stock as you do now, with no change, This new system is only designed to make it easier for you, with up-to-date pricing and any current specials that may pop up.
Can I get a discount?
Your pricing will be shown when you log in. From time to time we offer discounts in our email campaigns that we send out to our dealer network. We will also be offering "coupon codes" in our email campaigns, which you will be able to enter online, to get further discounts in the checkout process.
Are there any extra charges after I complete my online order?
That depends on your account status, how much you order and a few other things, such as where, when and what is to be delivered. For example, an account customer who has ordered over $500 worth of accessories (exclusive of GST), and an invoice is sent with the delivery on credit terms, then there is no extra to pay on that transaction. If there is a current sales promotion on at the time of your order, your price may even be less in this example.
However, when applicable, credit card charges (e.g. using American Express), courier and delivery charges will be added to your order by our admin staff. Your online order and subseuqent email notification is merely a record of what you have ordered from Palko. It is not an invoice.
For an exact price before delivery, please contact our admin staff using the form below, or call PALKO on (07) 5491 5999.
If you have any further questions, please feel free to submit a contact form here.
[contact-form-7 404 "Not Found"]